Hey, dig it...it's 10:15 and I'm back in my room. This is the first night I've been in at a decent hour, which can only mean that the Convention is over. Actually, my experience has been tame. When I saw Spedbug at Mass this morning, she told me she was up til 6:30 and I know she had a lot of company.

Bookczuk and Mrczuk sing with the choir at the Cathedral of St.John the Baptist, and because czukie knows I sing with a choir, she cleared it with her choir director for me to "sit in" with the choir at 11:15 Mass. Up in the loft:




It was a pure joy. Not only do they have a wonderful choir with a terrific director, but they're accompanied by organ, keyboards, french horns, trumpets and percussion. Everyone was welcoming and I have an invitation to sit in again next time I'm in town and I fully intend to take advantage of the opportunity. Best of all, I got to sit with the altos, which was a nice break.

Back at the hotel, I got to meet KFinGeorgia's two beautiful greyhounds, Sam and Jacie. Jacie and I bonded, as she was licking my chin and nuzzling me, big time. I'd take her home, but I suspect Claude would spend most of his days running for his life:




In the afternoon, we walked around town a little and I bought a little summer dress from Tommy Bahama (now if the RI weather will just give me an opportunity to wear it). We bumped into resqgeek, shadie and buffra on the street and we all went to lunch together before heading back to the hotel for the last session.
After a brief Support meeting, it was back to my hotel for drinks on the roof. Here's Spedbug saying goodbye. I think I'm giving new meaning to the words "Squash you like a bug..."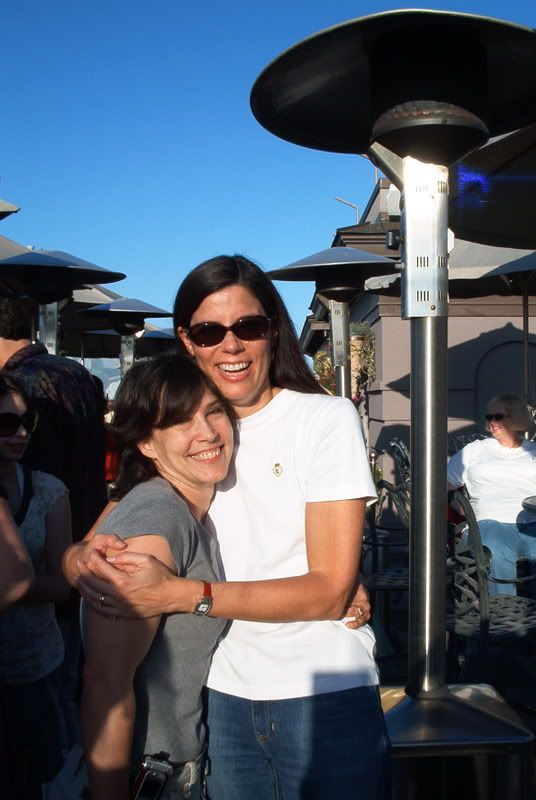 Last call for the coven, bookczuk, fsr, antof9: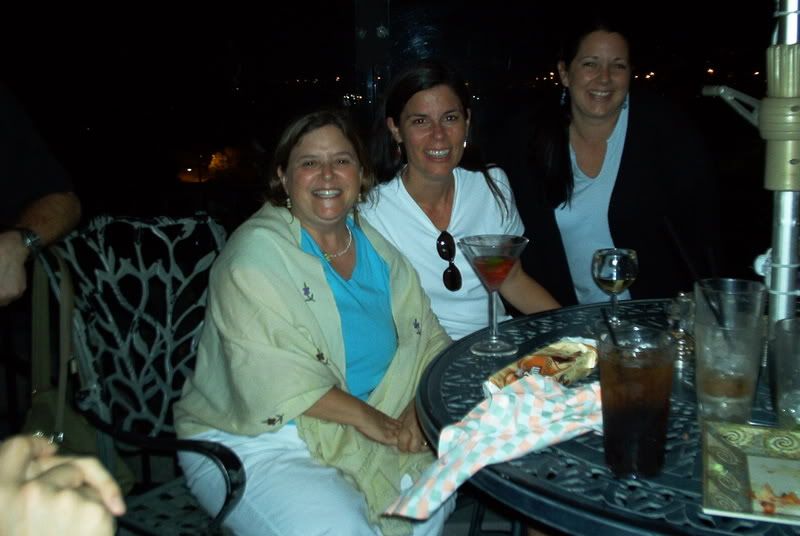 And yes, rumors are true. Our new CEO, Scott is sort of a hottie. And comes complete with beautiful, charming wife (sorry girls) but I offer this as proof. And of course, what photo would be complete without Pete/Skyring, who I think holds the record for hugging BC women on the greatest number of continents:




That's it for now. The Convention was a total success and Bookczuk, Kiptrix, Brownwhitetan and the Carolina BCers are to be congratulated for showing all of us such awesome Southern hospitality.